08/04/2006
Je règle le radiateur de ma chambre comme bon me semble. Néanmoins, du mois de septembre à fin mars, il s'arrêtait la nuit entre minuit et six heures du matin, ce qui était parfois pénible, car c'est souvent la nuit qu'on a froid. Et depuis une dizaine de jours, curieusement, mon chauffage fonctionne même la nuit ! Étrange… Ils ont attendu le printemps pour faire fonctionner le chauffage la nuit, alors que maintenant, je n'en ai plus besoin ! Vous croyez que les anglais comprennent quelque chose aux saisons ? Car, pour donner un autre exemple d'attitudes difficilement compréhensibles, il était courant de voir des anglaises marcher pieds nus en mini-jupe et sans collants en hiver dans les rues, alors qu'il faisait froid. Or, maintenant que la température a augmenté, elles sont moins dénudées qu'en hiver, à moins que ce ne soit qu'une impression ! Par exemple, hier, avec Nathalie, nous étions sorties sans veste, et nous avions froid en attendant des amis pour aller à Pleasuredome (une soirée), et nous avons remarqué que quelques-unes des anglaises étaient plus habillées que nous ! Qui l'aurait cru ? Voici quelques photos de la soirée d'hier soir, en passant.
I adjust the heating of my room as I want to. Nevertheless, from the month of September until the end of March, it stopped during the night, from midnight to six in the morning, which was sometimes annoying, because it's often during the night that we are feeling cold. But, for about ten days, curiously, my heating works, even during the night ! Weird... They waited for the spring to come to make the heating operate the night, whereas now, I don't need it anymore ! Do you think the English people have an idea of how the cycle of seasons is ? To give you another example of some strange behaviours, during the winter, it was rather common to see an English girl wearing a miniskirt, without tights, and walking barefoot in the streets, whereas it was cold. Yet, now that the temperature has increased, they seem to be less bared than in winter. Maybe it is a wrong impression I have. Yesterday, with Nathalie, we went out without jacket, and we were feeling cold while waiting for some friends, to go to Pleasuredome (a party). We noticed that some of the English girls we saw were more dressed than us ! Who would have believed that ? Here are some photos of yesterday's evening.
Les japonais étaient déchaînés hier soir !

The Japanese people were particularly crazy yesterday night !
Nathalie, Dan (un anglais), et moi
Nathalie, Dan (an English guy), me
La fine équipe !
What a team !
05/04/2006
C'est le printemps, cette fois c'est sûr ! Les oiseaux chantent, les écureuils courent, il y a des fleurs partout, et du soleil ! Au début, j'avais prévu de passer une après-midi studieuse, en travaillant sur ma dissertation de "Globalisation and Democracy". Mais c'est très difficile de rester enfermée avec un temps pareil ! Apparemment, Nathalie pensait la même chose, alors, ni une ni deux, nous voilà parties en balade ! Et c'était vraiment agréable. Voici quelques photographies que j'ai prises aujourd'hui.
The spring is there, definitely !Birds are singing, squirrels are running, flowers are everywhere, and the sun is present ! At first, I planned to work the whole afternoon on my Globalisation and Democracy essay. But that's so difficult to stay enclosed inside with such a nice weather ! Apparently, Nathalie thought the same, so, unexpectidly, we went out for a long walk around Oxford. It was so pleasant ! Here are some photographies I shot today.
Nathalie n'a pas pu résister à manger une glace !
Nathalie couldn't resist ! She bought an ice-cream !
Il y avait beaucoup de monde dans la ville. Tout le monde voulait profiter du soleil !
There were many people in the city, everybody wanted to take advantage of the sun !
Pour finir, si vous voulez voir des fleurs qui chantent, cliquez ici !
To finish, if you want to see some singing flowers, just click here !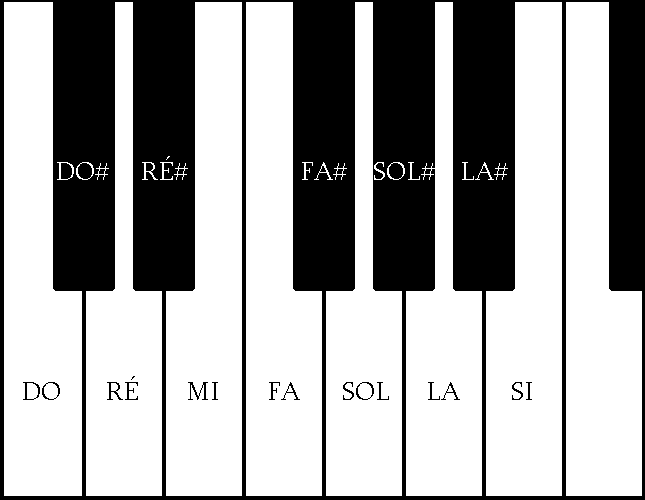 En ce moment j'écoute beaucoup de piano comme genre de musique. C'est sûr que cela doit contraster avec mon voisin et son rap ! Le piano est l'instrument que je préfère, bien que je dirais que j'aime tous les instruments. J'aime aussi beaucoup le violon et la flûte de pan. Je trouve que la musique peut avoir un pouvoir extraordinaire pour qui sait l'écouter. Elle peut détendre, développer certains côtés de l'imagination, procurer des émotions… Le monde serait bien morne sans musique. Je suis également fascinée par le fait que le nombre de mélodies que l'on peut composer soit infini. Il y a chaque jour tant de nouvelles compositions, et si différentes les unes des autres !
En parlant de musique, un autre de mes voisins chante parfois de l'opéra. Je n'ai rien contre l'opéra, mais il chante vraiment mal, c'est horrible, à mon avis il n'est pas net quand il fait ça ! D'ailleurs, cette nuit, quand il est rentré à 3H30 du matin, il a eu la bonne idée de se mettre à chanter. J'aime bien la musique, mais il y a des limites quand même ! Il y a des moments où je préfère dormir, surtout quand j'ai cours le lendemain et qu'un air d'opéra est massacré par un adepte de la fumette ! Au départ, pourtant, je trouvais ça marrant quand il chantait.
---
These days, I often listen to some piano music. For sure, it constrasts with the rap music of my dear neighbour ! The piano is my favourite instrument, even if I would tend to say that I like all the musical instruments. I also really like violin and pan flute. I think that music can have an exceptional power for those who take the time to listen to it carefully. It can be relaxing, it can develop some parts of the imagination, it can bring some emotions... The world would be so sad without music. I'm also fascinated by the fact that it's possible to create an infinite number of melodies. Each day, there are so many new compositions, and these they are so different the ones from the others !
Speaking about music, another neighbour of mine sometimes sings opera. I have no antipathy for opera, but he sings so badly, it's horrible ! In my opinion, he is not very lucid when he does that ! Besides, the previous night, he had the very nice idea to sing at three hours and a half in the morning. I like music, but there are some limits ! There are also some moments when I just want to sleep, especially when I have some lessons the day after, and when a poor opera tune is bungled by a dope smoking addicted. However, when I heard him singing opera for the first time, I just laughed because it was funny to listen to that !